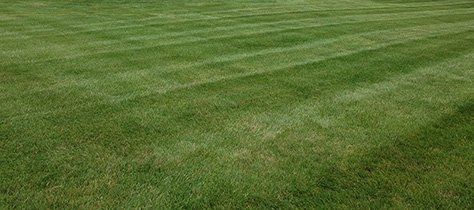 Lawn Cutting Service
Lawn mowing services provided by Stewart Bros. Turf, LLC. A Wilmington, Delaware based lawn cutting service provider since 2010. Licensed and fully insured. No contracts required. You may cancel or suspend your service at any time. We are a small family owned and operates business.
Residential Lawn Mowing Service
We take our commission seriously, always taking pride in a lawn cutting job well done. We view your lawn like a friend  that we visit every week. Therefore, your lawn's long term  health and vitality are important to us. When your lawn looks bad, we see that as a bad reflection on our work. Understanding the growing habits of Delaware grasses are such an important part of what we do. We understand why the grass should not be cut too short or why keeping sharp blades on the mowers is necessary for the health of your lawn.
When it comes to residential yard cutting, affordability and quality are the two most important factors for most people. That's why our motto has always been "a quality job at a reasonable price".
Commercial Lawn Mowing Service
When it comes to commercial grounds maintenance; consistency, dependability and quality are key. Inadequately  kept and maintained properties reflect poorly on the businesses and organizations occupying the space. This can result in lost revenues and bad impressions. We are well aware of these facts. That's why we take every measure to ensure consistency in service and continuity in routine. We do our best to perform our work at a high quality  standard while keeping your grounds mowing service schedule as consistent as possible.
As a Delaware Limited Liability Corporation,  we operate a professional lawn cutting service. In addition,  we are fully insured with all necessary business licenses.
Call, text or email us today.  You can pay by check or credit card.

Lawn Mowing Service Area
Wilmington | Pike Creek | Brandywine | Hockessin | Newark | New Castle County | Delaware